3/7/2006
Custom Private Label GPS Tracking Websites
TrackingTheWorld.com now offering
Custom Private Label Tracking Websites.
For use with the WorldTracker SMS.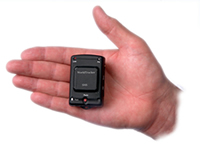 We now offer a complete turnkey solution for your own GPS tracking website built around the WorldTracker SMS. Includes total e-commerce solution.
We supply the hardware, software, and SMS gateway with worldwide service using Google Earth.
Make continuous recurring revenue with minimal effort.
Complete setup $6,900. For more information call 650-692-8100.
TrackingTheWorld.com's new Dedicated SMS Gateway Server.
Allows the WorldTracker SMS to work anywhere in the world using Google Earth. Commands are sent and received up to 3X faster. This means faster refresh rates, more reliable network performance, and quicker account setups.
WorldTracker SMS Rental and Lease Plans Available from DPL Surveillance Equipment.
Call 1-818-298-292 or e-mail Monty@DPL-Surveillance-Equipment.com
Coming Soon...
Covert WorldTracker Data-Logger with Remote Wireless Bluetooth Download. No recurring charges. Now seeking distributors.
For sales inquiries, please contact Productive Electronics.